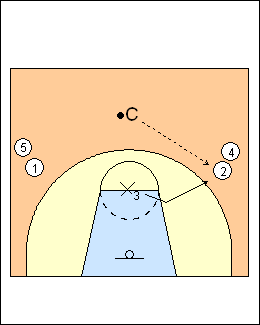 1
Mike Rice
Nike Clinic April 2009
basketballcoachingnotes.blogspot.com

Coach passes to 1 or 2, defender 3 closes out from the foul line, play to a stop or score, the defender stays on a score, goes off on a stop and is replaced by the attacker.
(Variations)
- close out from in the lane
- require a perfect stop to get out, e.g., close out with hands up, no middle penetration, contest the shot, box out, no offensive rebound.
Al Sokaitis - the defender has to make two stops to get out.