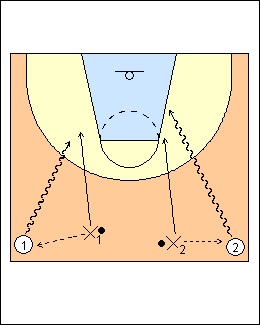 1

a) Defender X1 passes to attacker O1 who has one foot on the centreline. Vary the position of the defender so that he is in front of, even with, or chasing the ball. Use both sides and both ends.

Variations

- the attacker starts with the ball
- the defender can counter attack on a defensive rebound or steal.