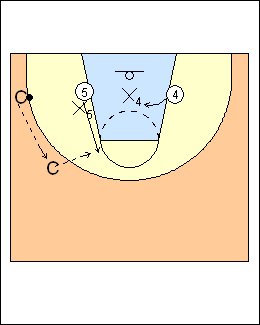 1

X4 and X5 defend various situations, e.g., cross screen, weakside ball cut, or high-low. Coaches can pass the ball to each other and to an attacker, otherwise a coach shoots. Play 2 on 2 to a stop or score.

Options

- only one passer/coach
- attackers can pass back out to a coach.