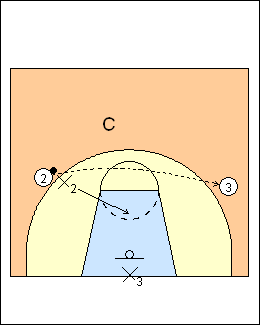 2
X2 gets back in help on a return skip pass. Next defender X3 comes on.

Progressions

- 2 passes out to coach, X2 must jump with the ball into a deny position (coach is ballside)
- 2 first takes two dribbles towards the baseline
- 2 shot fakes, X2 stays down, arms up
- 2 shoots, X2 contests the shot, blocks out, arms up, goes to get the ball.