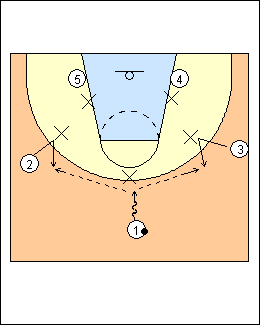 1

FIBA Assist, issue 1

The offence must be usable against any type of (zone) defence.

At the beginning of play, all perimeter players must be in physical contact with the nearest defender. Both inside players are near the baseline.

Dribble penetrate between two defenders. All attackers must be ready to receive the ball if a teammate penetrates, or on a pass to a high or low post.