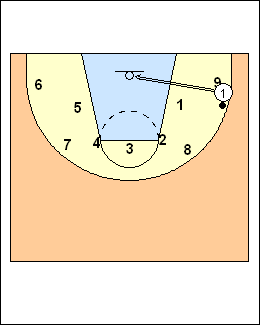 1
Mark out or identify a number of shooting spots. Shoot from one spot until a make, then move to the next spot. The goal is to complete the course with the fewest shots (with 9 holes, par could be 18).

Options

- work in pairs with one ball, changing the rebounder after the round or after each make
- set a maximum score for each "hole".