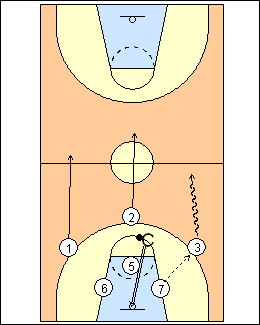 1

Fabian McKenzie
Coach shoots with three players in the lane. All three contest the rebound, whoever gets it tries to outlet ballside, the other two try to stop the pass. The outlet players attack the other basket against defender 2. Rotate rebounders to the outlet and defender spots.

Variations

- the rebounder can use a bust-out dribble
- stop play on the outlet pass.