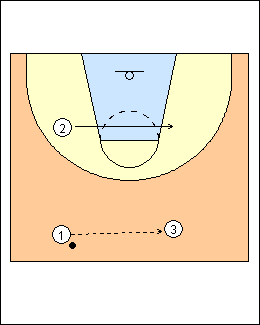 2
If 1 passes to 3, 2 runs to provide passing support.

Note - focus on proper footwork to receive the ball, pivot and pass.
coachesclipboard.ca - Pig in the middle with cutter - add a defender in the middle, the ballhandler can pass only to an adjacent corner, use pass fakes, switch if the defender makes a steal, or after 15 seconds.