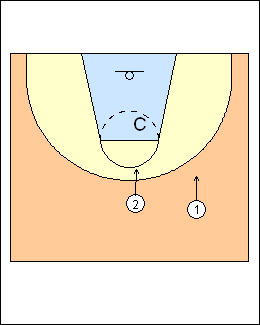 1
Ganon Baker

In response to coach's commands, in "stance" without a ball, step "right", "left", "jump" off the left foot and hold the position, right hand in the air.

Repeat using footwork for a left-hand layup (stance to have a ball in the left pocket, left, right, jump).

Go slow, then work up to game speed using just "stance" and "go".