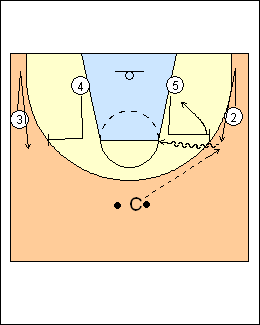 1
Mike MacKay
guelphbasketball.com

a) 2 on 0

Use both sides, coach is the passer.

The screener should sprint to set a legal ballscreen from a blind spot of the defence, taking a good angle so that xdribbler can't go under the screen (option - use a chair or stationary coach as xdribbler). The ballhandler should catch in shooting range, fake to set up his man before using the screen, go by shoulder to shoulder, and read the defence.

b) 2 on 1, add a defender on the screener.

Read and react to the defender, e.g., attack the top foot on a hard hedge, look to split.